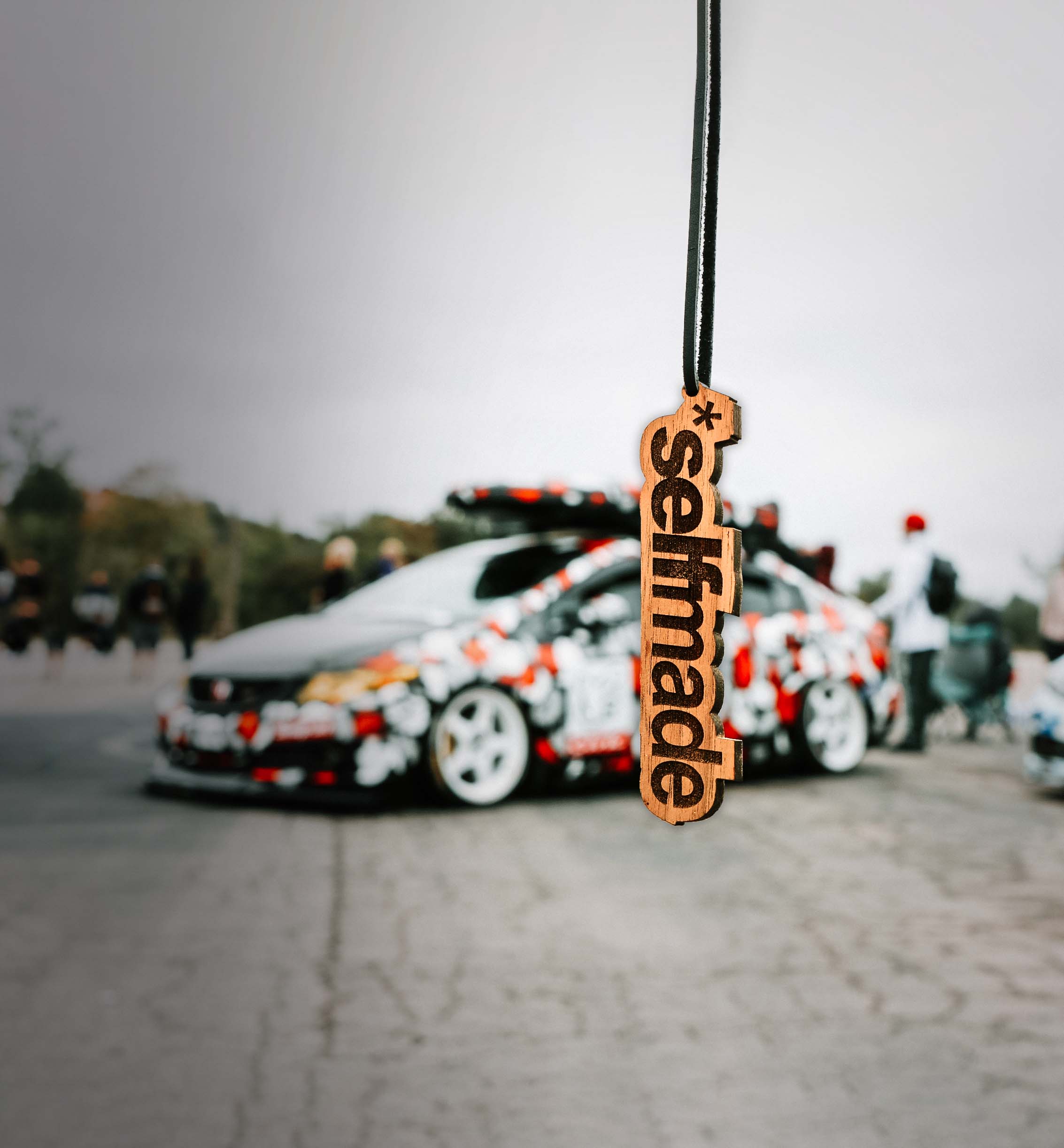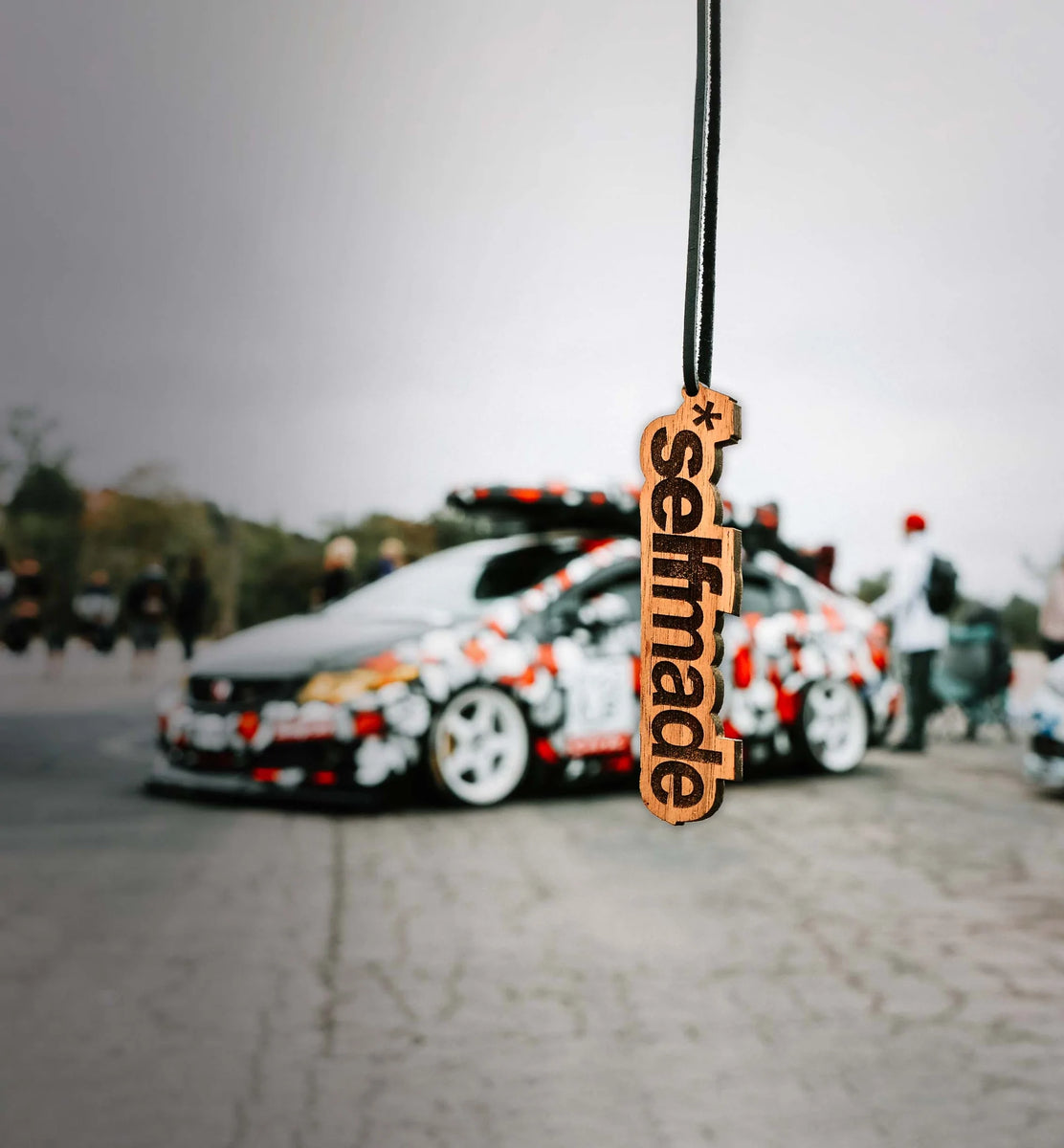 More than an air freshener; It's a frshslab!
At Frshslabs we're tired of single use air fresheners that don't match the style of your car. Each frshslab is custom made using quality wood and re-scentable, so you can stay frsh longer just the way you like!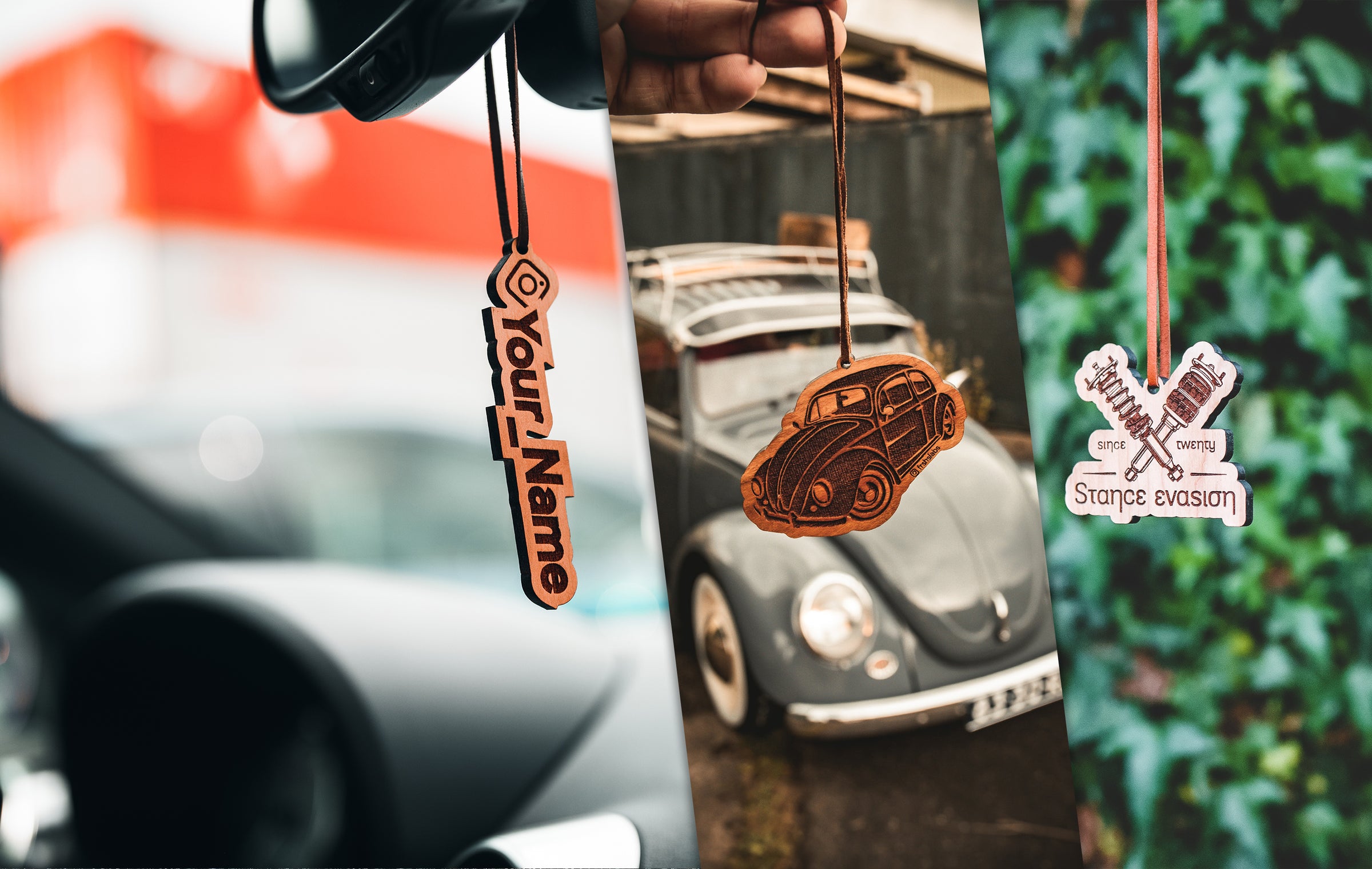 Anything is possible
Custom made
Get your totally custom frshslab. Whether it's your car, logo, or IG handle - just how you want it!
Create yours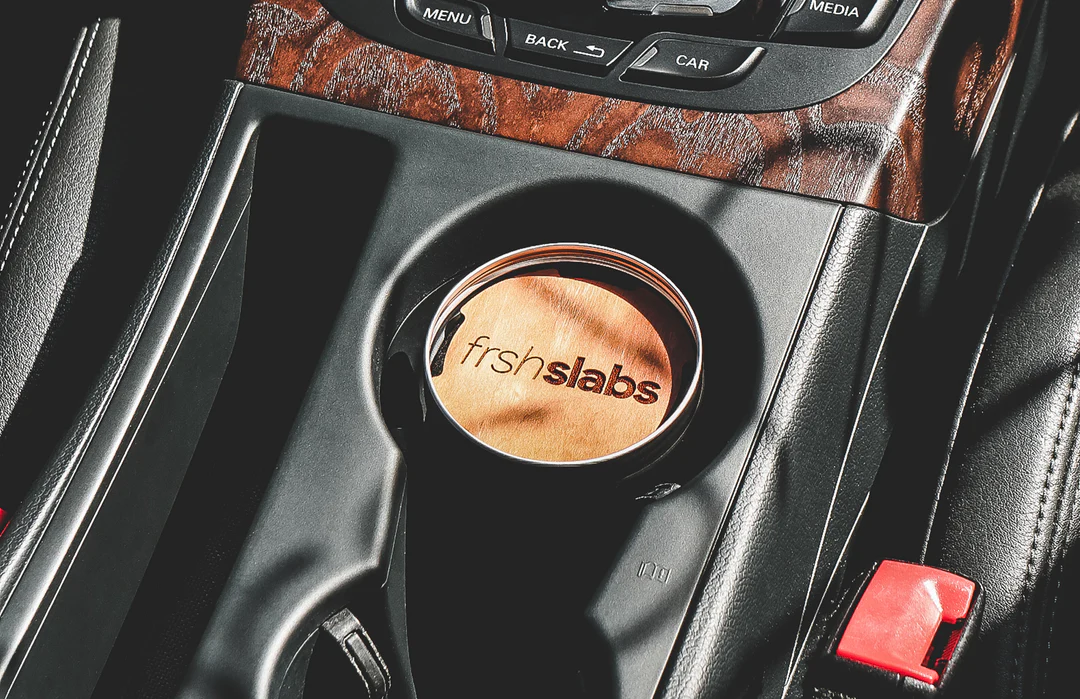 Roadtrip companion
Frshslabs Puck
Don't want anything hanging on your mirror, we got you. The Puck goes perfectly in a cup holder, or anywhere really!
Check out all Pucks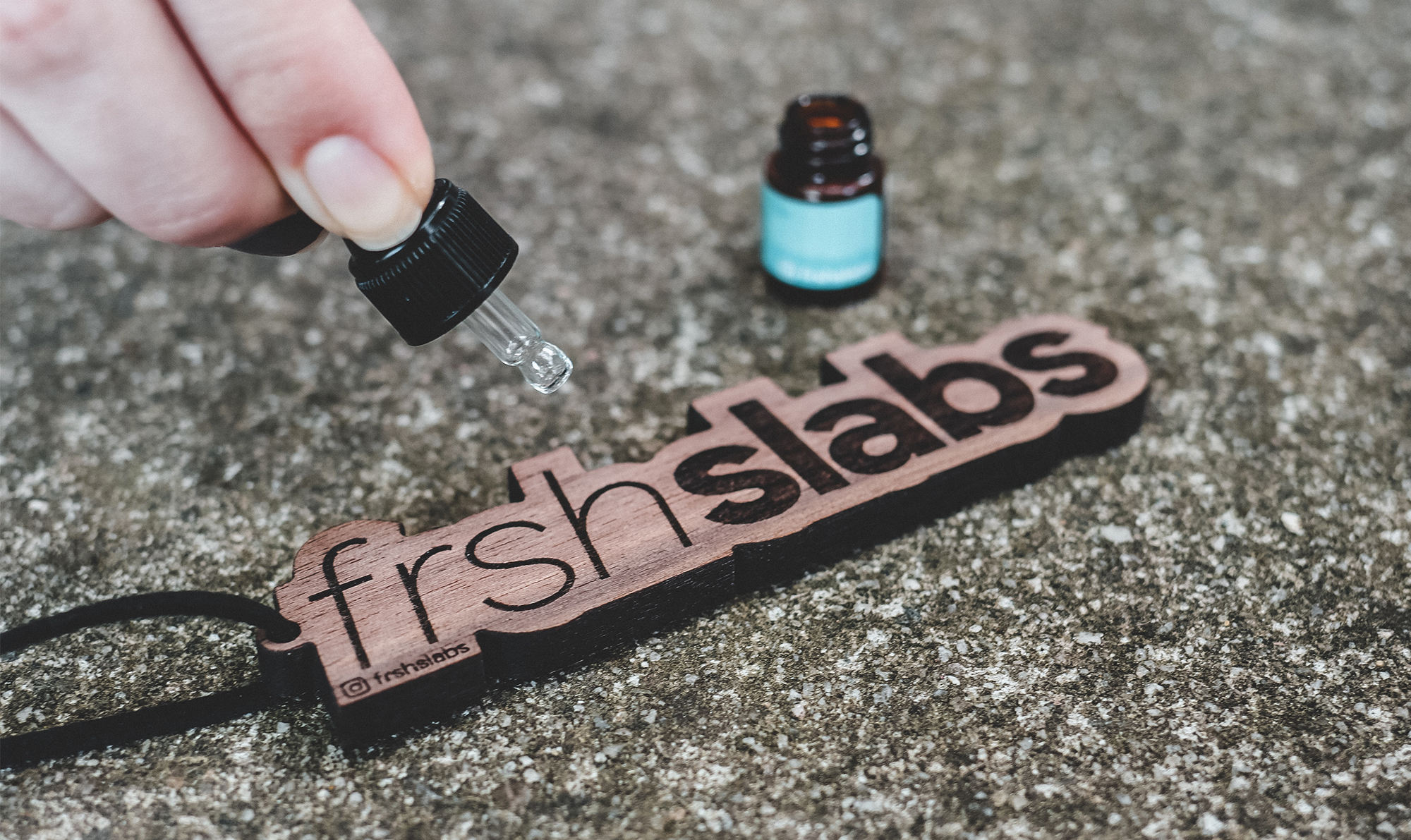 Stay forever frsh
Refill your frshslab
Are you low on scent, or fancy trying a new one? Stay forever frsh with our refill bottles!
Get your refill
Lasts a Lifetime
Stay forever frsh and enjoy your favorite scent over and over. Or change your scent up and try something different.
Frsh'er Air
Frsh'er air compared to typical paper air fresheners, which frequently contain harmful phthalates and chemicals.
High end
Locally made with high end materials. Responsibly sourced and designed to ensure the best quality.
★★★★★

Ich habe schon öfter dort bestellt und immer hat alles perfekt geklappt und ich war sehr zufrieden. Jeder Design Wunsch wird einem erfüllt, kann ich jedem echt nur weiterempfehlen 😊
★★★★★

You never know what you come across on social media these days, but this is hands down the best air freshener I have tried. And the design is awesome too!
★★★★★

I love this whole idea, so took a gamble and ordered one. Very well made and exactly what I was expecting. I love that I can add more oil or even eventually change the scent!
★★★★★

Sehr gute Qualität der custom Duftbäume, die drei in Auftrag gegebenen Autos kommen sehr gut raus, mehrspeichige Felgen sehen sehr gut aus,… die Düfte riechen gut 👍🏼

★★★★★

Super service snel en makkelijk besteld. Was snel in huis en ruikt heerlijk, makkelijk na te vullen!